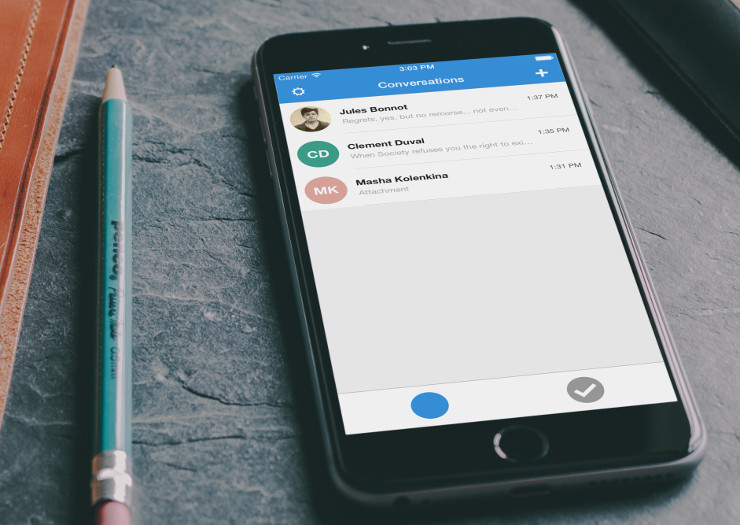 Today we're releasing Signal 2.0, with
support for TextSecure private messaging.
It is now possible to send end-to-end encrypted group, text, picture, and video messages between Signal on iPhone and
TextSecure on Android, all without SMS and MMS fees. Signal 2.0 blends private phone calls and private messaging into a
single frictionless interface, allowing you to focus on what's important by quickly organizing your conversations
using an inbox/archive work flow.